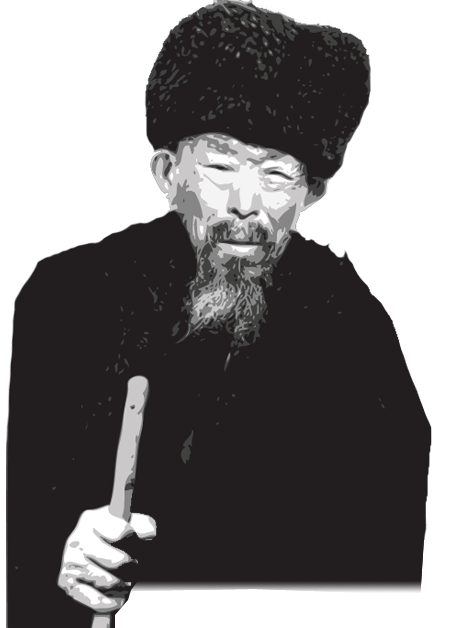 The Strategic Job Search
Strategically planning a satisfying career path is highly dependent on three major factors:
Knowing what you want in a job and work environment at different periods in your life.

Identifying jobs and work environments that offer what you want.

Selling yourself in the interview to obtain the job offer.

It is important to select the job environment that best matches what you are looking for in a career.

"Do not be as much concerned if you are slow as when you come to a halt."

a word from the Sherpa

Breaking the Job Search Down

Knowing What You Want

As you move along your career path, you should continuously be identifying what you want in your present job as well as the next one. Early in your career, a good training program, an opportunity to take advance course work and a caring manager might be "key" factors. Later in your career, security and a good benefits package might be more important. Review the items listed below and rank them in importanceto you:

Responsibilities and authority
Compensation package - Salary, bonus, insurance, stock options, car, country club
Location - What is the commuting time? In what part of the country is the job located?
Supervisor - Can I learn from him or her? Can I adapt to his or her management style?
Opportunity - To be part of the planning process and define my own job as well as others
Advancement opportunities
Work environment - Fast or slow paced, team oriented, bureaucratic
Independence - How much supervision would I receive?
Security and stability of the job and organization
Personal chemistry - Does my personality fit in with most of the personalities of the people in the workplace?
Travel - How much time will I spend on the road?
Type of industry - Is the company in a growth industry?
Professional growth - Does the organization offer in-house training? Programs or compensate continuing education?
Work hours - How many hours per week will I work?
Working at a variety of tasks vs. a single task
Physical labour vs. mental work
Doing detailed work and writing reports
Line or staff position

Identifying Job and Work Environments

It is important to understand as much as you can about the work environment before deciding to accept a job offer. Consider asking some of the following questions during the interview. Compare the responses with the information you gained through completion of you assessment. Ask the following...

Is it more of a structured or unstructured environment?
About the general pace within the environment. Is it fast, methodical, predictable?
Does the organization value teamwork or promote individuality?
How receptive is the organization is to creativity and innovation?
What's the management style of your potential boss?
How much you will be working as part of a team and/or on your own?
What's the dress code?
What's the job description? Learn how the job fits into the department and the organization.
How often you will meet with your boss to discuss how things are going?
What is the organization's code of conduct?
How will your performance be evaluated?
What training and development programs are available?
How does the organization encourage input from staff?

Selling Yourself in the Interview

The best thing you can do to sell yourself in high stress interviews is to prepare ahead of time.

Schedule low stress interviews to learn about the job and how to talk about yourself more comfortably. By the time you get to your high stress interview you should be more confident, knowledgeable, and talk in specific language about your accomplishments.
Research the offices, company and industry.
Try to make the interview a 50-50 conversation. Attempt to find out what they want and tell them those things about you that pertain to the job.
Communicate what you are looking for in the company and why you would be good at it.
Remember the interviewer wants to know four things:


Why are you here talking to me?
What can you do for me?
What kind of person are you?
What would it cost to have you?